Mix + Mesh Spring Fair
is out. It runs til March 11th.Ricielli released some items for the event.
Here I´m wearing Papi Jumpsuit in sweet orange: so freshy!!
The lovely flats I´m wearing is from Casual T´s. Many colors available including metallic texture: in gold, platinum and silver.You pay 30L for each. Also 2 fatpack options: 50L (5 colos) or 100L (15 colors)What I like the most is I can freely have a walk on the beach: there´s an extra pair in each color that attaches to your right hand and animates your right arm. Fabulous!!
So TP to
Casual T´s
and get yours!!(while you´re there don´t forget to grab some free gifts!!)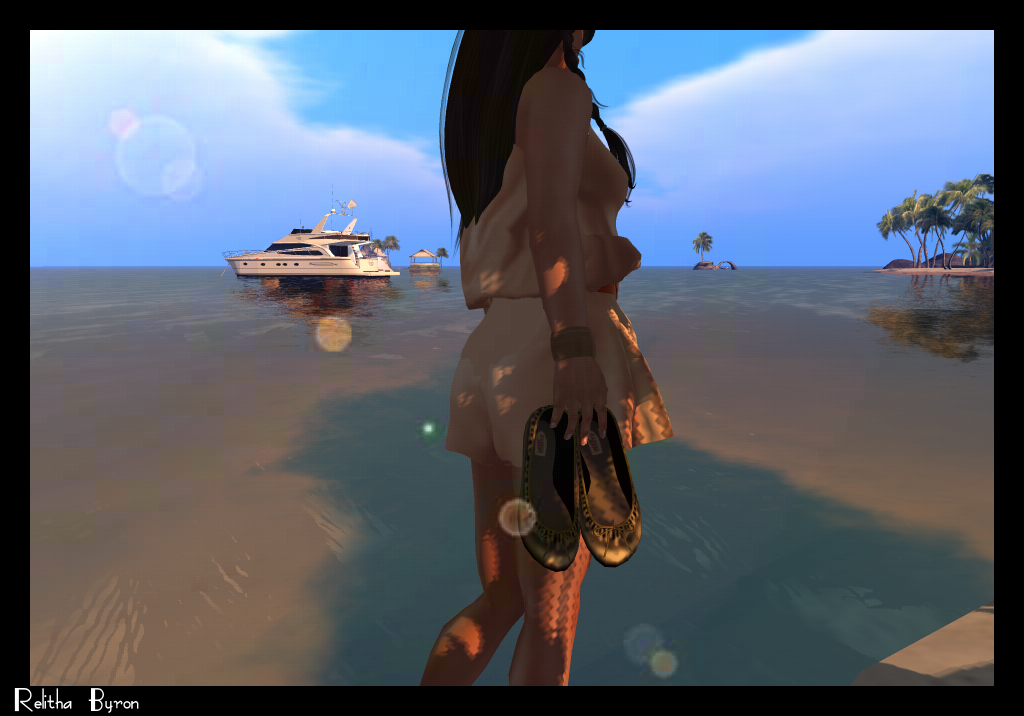 Bracelet: *YourShape* King Bracelet :
*YourShape*
1L (buy bottles on Bar kiosk)
Barefeet: *COCO*_BareFeet :
*COCO*
free (group gift)